CAMERONS - THE INSIDE STORY: Umno-BN must stop blaming migrant workers & refugees
18 November 2014 Print page
By Tenaganita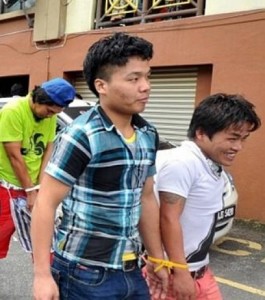 "Malaysia by virtue of being a member of the United Nations has subscribed to the philosophy, concepts and norms provided by the UDHR, which sets out the minimum and common standard of human rights for ALL PEOPLES and ALL NATIONS." (Attorney General's Chambers of Malaysia official website, 2014)
Deputy Prime Minister Muhyiddin Yassin's statement on the 9th of November 2014, lashing out at foreign workers who "encroached" on land causing muddy floods and landslides last Wednesday in Cameron Highlands is ill-conceived, xenophobic, illogical and completely misses the root causes of the problem. He also warned that refugees who are caught would not be spared from legal action.
Threatening, harassing and criminalizing migrants and refugees who work in Cameron Highlands does nothing to address the fundamental problems which led to this disaster. Instead, it diverts attention from the issue of illegal land clearing to 'illegal' migrant workers. Migrant workers and refugees are not responsible for the poor 'planning and development policies' which has spawned indiscriminate clearing of forest cover on hill slopes, widespread earthworks with no regard for erosion mitigation, haphazard construction of buildings, destruction of riparian reserves, and extensive use of "plastic houses" for plants without provision for controlled water run-off.
Hence the obvious questions which seems to have escaped the government are, "Who provides approval for land clearing? Why have illegal farms and plantations existed for so long?" Allegations have been made of politicians involved in allowing illegal land clearing in Cameron Highlands. Have these allegations been competently and transparently investigated? Who is benefitting from this chronic destruction of our hill-slopes?
Mass arrests, harassment, violence by authorities
What we are witnessing instead is a massive crackdown on migrant workers and refugees who have been toiling in difficult and dangerous work conditions, contributing enormously to the economy of the country. While it is true that there are thousands of foreign workers and refugees on Cameron Highlands, they are not there on vacation. They are there doing work in conditions which few Malaysians are prepared to do. Many of the undocumented migrant workers in Cameron Highlands are victims of the government's (2012) 6P legalization process. In spite of the overwhelming response by undocumented workers to regularize their status through the 6P process, many remain undocumented. Tenaganita has handled cases of over 5000 migrant workers who have been cheated of thousands of ringgit each by government appointed agents, many of whom were not only given fake registration papers but who never had their passports returned to them.
What is the government doing about agents who not only cheat migrant workers but also make lucrative profits by bringing them in to work without proper work permits?
During a Fact Finding Mission to Cameron Highlands by Tenaganita from the 15 – 16 November 2014, it was uncovered that many of the workers were employed by outsourcing companies and labour contractors. These are key factors in the trafficking of persons for labour in Malaysia, a fact that the Malaysian government has been made aware repeatedly. In 2011 however, the Employment Act was ammended to include both labour contractors and outsourcing companies as legitimate employers; a measure seen by Tenaganita as institutionalizing this practice of human trafficking. We also discovered that there have been arrests of not only undocumented migrants but also of documented migrants, Permanent Residents (PR) and holders of student visas. The indiscriminate arrests that have been taking place seem to suggest that the authorities view every (non-Caucasian) foreigner as an undocumented worker.
Why should migrant workers, permanent residents and foreign students who hold legitimate documents be arrested? A foreign student who made a trip to Cameron Highlands to visit his uncle was arrested during the raid and detained for 12 days. He said "I have been put in jail and have a police record right now. In future, when they ask for my criminal record clearance, I will fail it. So, what is going to happen to my future now?"
It was also learnt that migrants who held PR status and those married to local Malaysians had their premises used as temporary holding centers during the raids, causing them not just business losses but also humiliation. Authorities who conduct raids were often dressed in civilian clothes; it sets a precedent for imposters masquerading as immigration or police officers to prey on foreign workers.
Migrants interviewed stated that the officers "acted arrogantly" with no regard for their rights and dignity. Some workers had their mobile phones confiscated or damaged, rendering it impossible for them to contact their employers to verify their documentation status. Tenaganita was also informed that those arrested were insulted verbally. In addition to these violations, the homes and personal belongings of many refugee communities in Cameron Highlands were destroyed during the raids.
Inside the cell, those detained were given a very thin piece of blanket (often infested with bugs) which they were only allowed to use between 10pm – 7am. The holding cells did not have proper ventilation and the smell of the open toilet inside the cell was unbearable. They were cold and dehydrated. They were only allowed to have 3 glasses of fluids each day.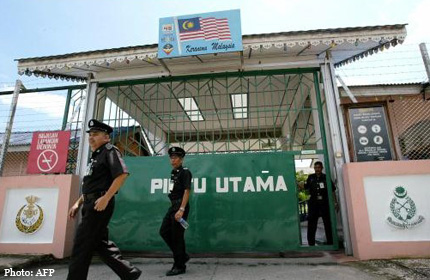 Death in police custody
On the 7th of November, Mr. Leaket Ali, a Bangladeshi national arrested in Ringlet died in detention. He was a documented migrant. His employer came to release him after 24 hours of his arrest but the police refused to release him from their custody. On his third day at detention, he developed a cold, stomach ache and dizziness. He requested to see a doctor but his requests fell on deaf ears. Finally, when his condition became worse, the police took him to a doctor but he never recovered. Mr Ali passed away that night in his cell. His blanket was then given to another detainee for use without first being washed.
Tenaganita is appalled by the gross human rights violations that is perpetrated by the government authorities in Cameron Highlands, purportedly to address the problem of massive flooding and land slides . We call on the Malaysian government to address the fundamental causes of the problem with urgency. The government needs to redeem itself with humility based on feedback from the Rakyat, civil society organizations and international institutions to ensure that we, as a nation, meet the global standards of ethical conduct, and respect the rights and dignity of all workers.
We therefore urge the government to:
put an immediate stop to the indiscriminate arrests taking place in Cameron Highlands
conduct an independent investigation into the death of Mr. Leaket Ali in police custody and the human rights violations perpetrated by the authorities during the raids, arrest and detention of foreign workers and refugees in Cameron Highlands;
identify and act decisively against those responsible for illegal land clearing, including politicians, local authority officers, state government officers and Federal government officers;
hold both employers, and agents accountable for rendering migrant workers undocumented;
repeal the illogical policy and discriminatory practice which makes it illegal for refugees to work for a living. -Tenaganita
Source: Malaysia Chronicle