Stuck with horrible, heartless bosses
11 July 2017 Print page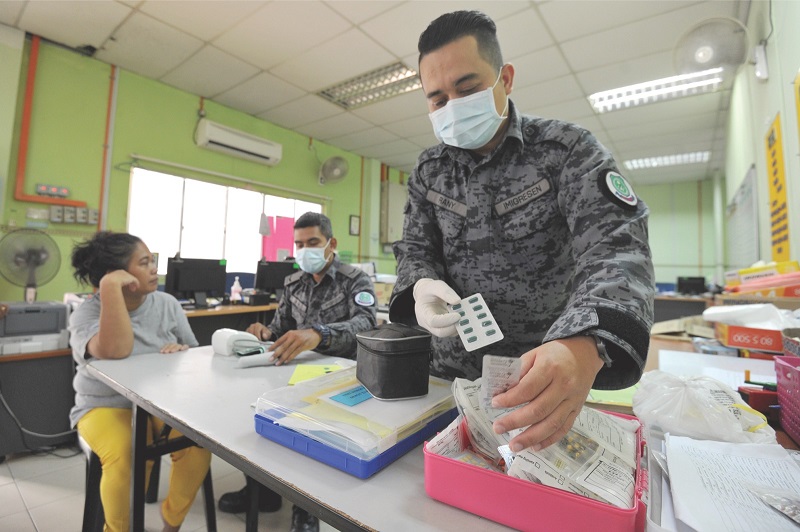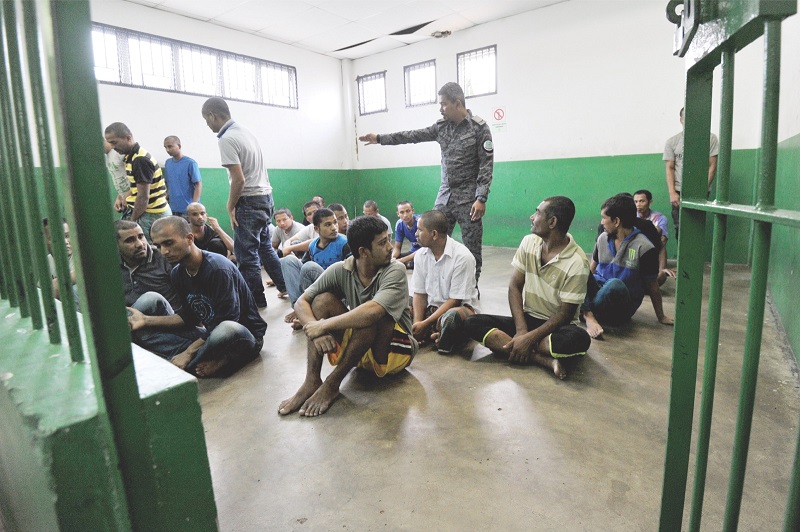 KUALA LUMPUR, July 3 — For months, Muhamad Salrup Khan, 22, from Bangladesh, urged his boss to apply for an enforcement card (E-kad) for him so he could work legally in the country.
"But he kept delaying it. He would rather have me working than sort out my papers," he said when met in a temporary cell at the Bukit Jalil Immigration Depot.
Muhamad Salrup was picked up on Saturday during a raid near his work place.
"I was allowed to call my employer but he hung up the moment I told him I have been detained. He owes me three months' salary and my passport is with him," he said.
Stingy manipulator
S. Kumar, 26, from Tamil Nadu, said his employer, a restaurant owner, told him a work permit would cost too much and he would have to deduct a large sum from his salary every month.
"My boss asked: 'Do you want to pay for work permit or send money back home?' So I had no choice," he said.
"When I heard about E-kad, we asked for his help but he did not bother."
Kumar said he worked at the restaurant for six months but he and two other workers were not paid for the first three months.
The restaurant owner just told them that business was bad.
"I had to put up with it as I had nowhere to go. We slept in the storeroom of the restaurant," he said.
Zero hospitality
An Indonesian detainee, who only wanted to be known as Hasman, said he stayed in a construction site for five months.
"I paid a lot of money to an agent who told me that my employer would sort out my work permit," he said.
"I worked seven days a week, lived in a filthy construction site camp, when we were promised proper hostel.
"Each time I asked my employer for my work permit he tells me that it's being processed, but he did nothing about it."
He said he has yet to be paid two months salary.
Abused and abandoned
Indonesian domestic worker Siti Aishah, 28, said she was promised a work permit by an agent and was assigned to an employer.
But soon after, the agent went missing and she had no choice but to continue working for an abusive employer.
"My boss was upset with the agent who went missing as he too lost some money, so they took out their frustration on me," she said.
"When they were not happy, they would beat me up with a clothes hanger, punch my face and kick me.
"The employer accused me of stealing their money and use that as an excuse to abuse me.
"I could not take it so I said just report me to the police if they really think I'm a thief but they handed me to Immigration Department instead.
"Honestly, I would rather be deported than coming back here to work here again."
Stuck with a cheater
For six months, her employer only paid her half of her salary and she was told that it was because the other half was payment for sorting out her work permit.
Fanny, 25, an Indonesian, only realised later she was being cheated.
Her employer lied about the work permit and all the while she has been working as an illegal.
"Having nowhere else to go, I continued working and lived in fear of getting caught," she said.
"I only leave the room I'm renting to go to work. I eat and do everything else at home because I was scared.
"Now I'm caught, my employer has disappeared and I am stuck with a blacklisted passport. I cannot come back here to work for the next three years. What am I going to do to earn a living back home?"
Deception for loyalty
Indonesian Yuliana, 22, has been in Malaysia for two years and her employer, one of the largest local hypermarkets, hired her knowing she had no work permit.
When she heard about the E-kad, she asked her employer if she could apply for it but was told it would be difficult.
"My boss said as long as I work hard by doing extra shifts and be loyal to the company he will help me to get it," she said.
"Even though the pay was really low, I stayed because they said they were going to help legalise my stay in the country.
"Every time I requested to meet the boss, he is either not in the office or busy with meetings. Till the end they did not help me to get the E-kad and here I am."
source: http://www.themalaymailonline.com/…/stuck-with-horrible-hea…